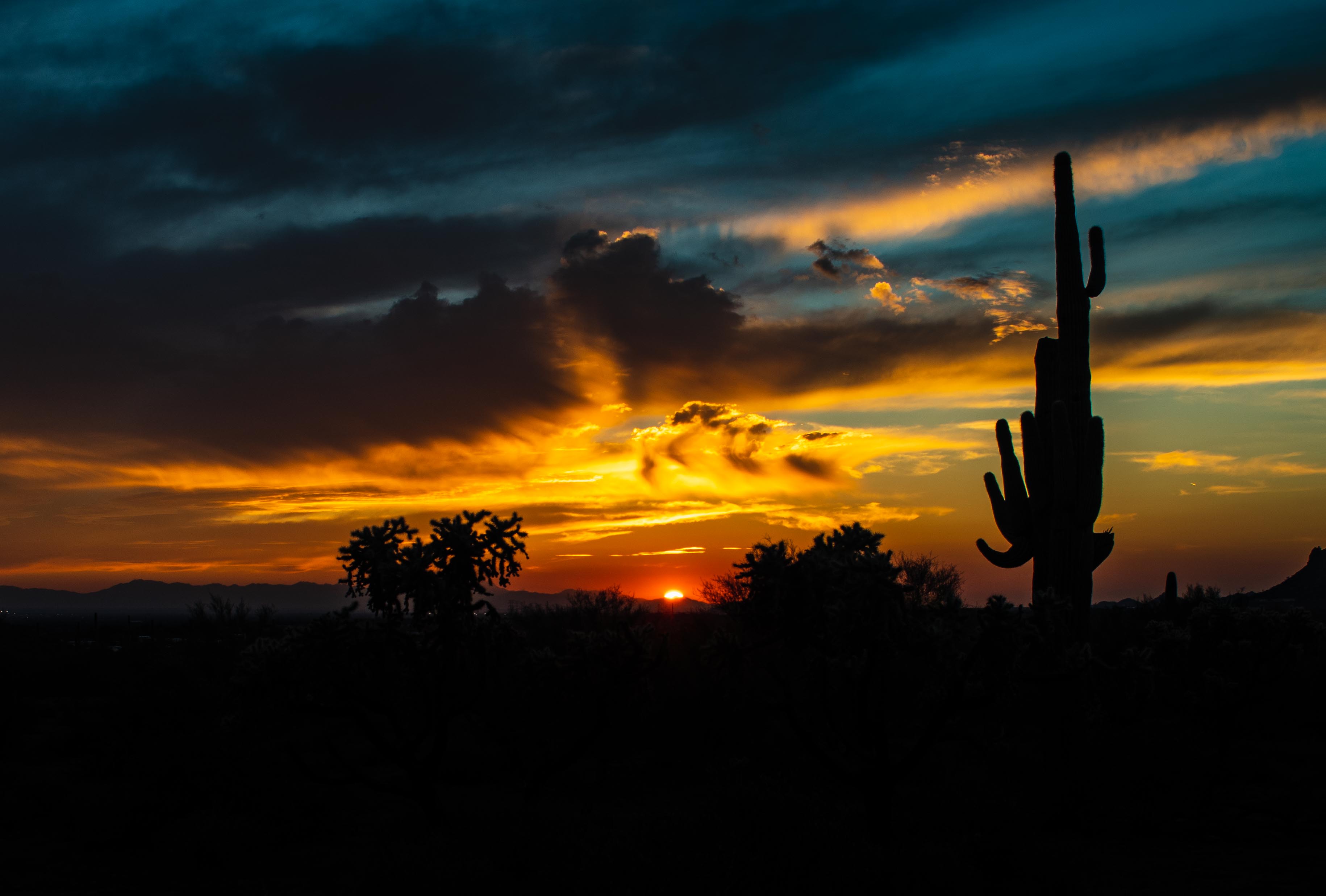 Meet The SWSDI Administrators:
Mary Joseph

(They/Them)

ASU

---

Staff Bio:

Mary Joseph is the Assistant Director of Forensics at ASU. After 4 years of competing both in speech and debate and achieving a few national rankings, Mary now focuses on encouraging public speaking in the next generations. They served as a coach with the American Debate League in New York as well as a graduate assistant coach at the University of Central Florida, where they obtained their M.A in Communication. While their specialty lies in interpretation events, they also excel in coaching other speech events as well as various formats of debate. Mary is excited to make this year's SWSDI as awesome as possible!

Adam Symonds

()

Arizona State University

---

Staff Bio:

Director of Forensics at Arizona State University. Extemp and Policy Debate competitor in high school and college. 1999 Cross-Examination Debate Association Nationals Champion. 2013 Val A. Browning Coach of the Year. Proud Papa.

Richie Glover

(He/Him)

McClintock High School

---

Staff Bio:

Richard "Richie" Glover is an NSDA/NFL 3-diamond coach at McClintock High School in Tempe, and he will be joining Adam and Mary to coach debate at ASU in the fall. Richie has served as an advisor, senior lecture fellow, instructor, and board member at SWSDI since its inception. He considers his work with SWSDI over the past 14 years to be one of his greatest accomplishments, and he is proud to be the Associate Director of this camp.
Meet The SWSDI Staff:
Nadia Upah

(She/her)

Arizona State University

---

Staff Bio:

Hello! My name is Nadia and I am I senior majoring in Biology and English. In my free time I like to read, write, and go to the gym. I am also a community assistant during the school year so I can answer any questions you have about ASU!

Jim Welty

(He/Him)

Brophy College Prep

---

Staff Bio:

Jim is a two time Arizona State Champion and a three time AFA National Finalist on the college circuit, and has competed in national out rounds ranging across interp, platform, limited prep, and debate events. He's coached on the High School and College circuits, and currently serves as the Director of Forensics at Brophy College Prep. He's incredibly excited to come back and coach at SWSDI!

Agatha Attridge

(She/Her)

ASU

---

Staff Bio:

Agatha is the former Director of Forensics at Cal State LA and a two-time collegiate national finalist for Arizona State University. She studied English Lit in undergrad, and Communication and History in grad school, so she loves good books, bad books, and history fun facts. The real trophies were the friends we made along the way. Don't eat Chick-fil-A. It doesn't even taste good.

Courtney Walsh

()

McMinnville HS

---

Staff Bio:

Courtney is starting her 24th speech and debate coaching season this fall at McMinnville HS in Oregon. She is a 2 diamond NSDA coach, 2018 Oregon Speech and Debate Educator of the Year, 2019 NSDA District Coach of the Year, and has coached 28 individual state Champions over 2 decades. She specializes in interp events, as she holds BS in Theatre/Directing from Oregon State University. She is excited to be a part of the SWSDI family.

Mrs. A / Coach Altotsky

(she/her)

Battle Ground High School

---

Staff Bio:

Former competitor, current Coach of the Battle Ground High School Speech and Debate team in Battle Ground, Washington. When not coaching, I teach Algebra and Geometry! When not teaching, I am playing with my husky and German shepherd!

Santino Guerra

(he/him)

Arizona State University

---

Staff Bio:

I am a junior at ASU majoring in Sociology with a minor in Diversity and Equity Studies! I love to travel, read, and look at model homes.

Akshay Venkatachalam

(He/Him)

McClintock High School

---

Staff Bio:

Hey, I'm Akshay. I've done speech and debate for 4 years and have loved (most) every second. I fully bidded to the TOC the past two seasons in extemp and am stoked to help out around camp. Outside of speech and debate, I love playing and watching sports, going on late night drives, and hanging out with friends. Next year I'll be going to Northwetern University studying engineering. Look forward to meeting you all!

Omar Aljubouriy

(He/him)

Asu

---

Staff Bio:

A 3rd year student at ASU, studying Criminal Justice and a minor in business. Member of the ASU Forensics team, Regents cup and the spirit of service program.

Brooke Feldman-Cryan

(She/her)

Brophy College Preparatory

---

Staff Bio:

Brooke has been a part of the speech and debate for fives years focusing on coaching students in mainly speech events with Hamilton High School and presently Brophy College Preparatory. She has sent over 20 kids in the last three years to the national tournament. Brooke's background in theatre has allowed students to home in on skills such as articulation, pantomime, story telling, emotional development of characters, and creative blocking. Brooke is also the theatre director and assistant director of forensics at Brophy College Preparatory.

Gerard Grigsby

()

---

Staff Bio:

Gerard Grigsby is an experienced and highly decorated Policy Debate coach, having directed competitors on the national circuit for more than 20 years. He has coached multiple generations of successful Championship Debaters over the course of his career, including State and/or National Qualifier Champions in Arizona, Wisconsin, and California. Additionally, his teams have achieved tremendous success, reaching late elimination rounds including semifinals or better in tournaments in California, Arizona, Texas, Wisconsin, Illinois, Iowa, Michigan, Nebraska, Kentucky, New York and Massachusetts. Gerard's Debaters have achieved great success including being invited to several prestigious National Round Robin Tournaments, generally reserved for the nation's top teams including the USC Round Robin, The California-Berkeley Round Robin as well as The Baylor Round Robin and The Harvard Round Robin both of which included Second Place finishes. His teams have won several national tournaments including The New York Championship at The Bronx High School of Science, The University of California at Berkeley, Stanford, UC Fullerton, UC Long Beach Omaha Westside, And The Sophomore Hoe-Down at The St. Mark's School of Texas. His Teams have also earned Second Place honors at The Harvard Round-Robin, The Baylor Round Robin, New Trier, and The University of Redlands. Gerard has coached several teams to compete at the NSDA Nationals, The National Catholic Forensic League Nationals, and The National Tournament of Champions. Gerard has also previously instructed at 7 debate institutes, including The Stanford National Forensic Institute and the California National Debate Institute at The University of California at Berkeley. He has also worked with The Bay Area Urban Debate League which offers debate training to highly motivated but under resourced student populations in the San Francisco Bay Area. Highlights of his career include being nominated for The Acolyte Award, given to the top high school assistant coach/argument coach in the country.

Lumen Joslin

(he/they)

McClintock High School

---

Staff Bio:

Participated in 7 speech events and 3 debate events across my 4 years of high school, qualified to UK TOC 2022 and competed at Nationals 2022 in supplemental prose and storytelling, excited to continue competing in college!

Zenobia Chevalier-Mossman

(She/Her)

Arizona State University

---

Staff Bio:

Zenobia Chevalier-Mossman is a student in Forensic Psychology at Arizona State University. She has competed in debate, NFA LD(novice) and C.A.R.D.(both novice and varsity), and speech events(After Dinner Speaking and Extemporaneous) at the varsity level. She also won the Regents' Cup 2023 Oxford Debate scholarship and competed at AFA and PKD two national speech tournaments.

Richard Hu

(They/them)

Cal State LA

---

Staff Bio:

Richard Hu is a second-year graduate student at Cal State LA, studying rhetoric, community building, and the lived experiences of Asian American and Pacific Islanders (AAPIs). Richard has competed and coached in Speech and Debate for about eight years, with their favorite events being limited prep, platform, and wishing they had done more interp. At the peak of their powers, they were a seven-time national finalist in platform and limited prep events, with various other elimination rounds. Richard is excited to share their knowledge at SWSDI this year!

Sofia Piraino

(she/her)

Dartmouth College and McClintock High School

---

Staff Bio:

Sofia has competed in Speech and Debate for the last four years, focusing on LD and Extemp. Sofia won the 2023 State Championship for LD and placed third in the state for both Extemp and Congress in 2023. Additionally, Sofia has qualified four times for the Tournament of Champions and debated twice at Nationals. Sofia consistently placed in the top three during her LD and Extemp career, and was ranked second across all events by the NSDA for Arizona's 2023 points race. A major goal of Sofia's is to improve equity on the circuit, which is why she co-founded the Connolly Middle School Debate Team to provide free, comprehensive debate education to middle schoolers. Next year, Sofia will debate Policy for Dartmouth.

Charly Bisson

(She/Her)

McClintock High School

---

Staff Bio:

Charly was this year's state runner up in Extemp, and has also competed in multiple national-level out rounds for the same event. While Extemp is her favorite event and where she was a consistent finalist, she also has experience with PF, Congress, Impromptu, OO, and Interp. She has plenty of experience working with her peers, and she is excited to use that experience through coaching at SWISD! She will be attending ASU in the fall to study Earth and Space Exploration, and will continue her Speech and Debate career there.

Arjun Singh

(He/Him)

Arizona State University

---

Staff Bio:

Hey y'all, my name is Arjun. I did public forum debate for four years in high school. I qualified for NSDA Nationals twice and TOC with four bids my senior year. I am currently a junior at Arizona State University studying economics and data science, and I also coach the Desert Vista public forum team. Outside of speech and debate, I love to read and play sports. I'm looking forward to working with all of you!

Alec Najera

(He/Him/His)

Arizona State University

---

Staff Bio:

I am a Junior at Arizona State University studying Psychology and Family and Human Development. I am looking to graduate Spring 2024. I enjoy playing the bass guitar, editing videos, and listening to music. I have been a CA at Manzanita Hall for the past year and I greatly enjoy being a positive resource and a student leader here at ASU.

Connor Clark

(He/Him)

Tempe Preparatory Academy

---

Staff Bio:

Connor competed in Speech and Debate throughout all four years of high school, where he primarily focused on traditional LD, placing in the top 14 at both the 2022 and 2023 NSDA National Tournament, winning the 2023 ASU Tournament, and clearing at several other national circuit tournaments. He also consistently placed top-6 in both Congressional Debate and Informative Speaking, including qualifying to both NIETOC and the TOC in Informative Speaking his sophomore year. Connor is excited to join the coaching staff this summer before competing in Policy Debate at the University of Michigan.

Maanik Chotalla

(He/Him)

Brophy College Prep

---

Staff Bio:

I'm currently entering my eighth year as a coach and twelfth year overall involved in speech and debate, my career highlights include winning state in LD and Original Oratory as well as top 30 placement in LD and top 10 placement in Original Oratory at nationals. Currently a social studies teacher and studying to get my MA in sociology at ASU this upcoming fall. Huge Phoenix Suns fan and probably wearing pajamas this very moment.

Kay Karlin

(They/Them)

ASU/McClintock High

---

Staff Bio:

Kay is an ASU MLFTC Student studying secondary education and history. They have participated in Speech and Debate for eight years, including six as a competitor and four as a judge and coach. They are excited to be back at the Southwest Speech and Debate Institute for a second summer!